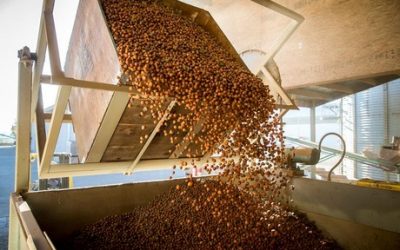 Original post in Fresh Plaza
September 12, 2019
Research conducted by various groups in the United States indicate that hazelnut consumption is increasing. Consumer attitudes toward hazelnuts are evolving, with people increasingly...
Nine in Ten "Positive" on Hazelnuts U.S. Market Prospects
Food industry recognizing hazelnuts as a trending ingredient in packaged goods.

Photo:...
Original Release & Contact Info at USDA.gov
...
FOR IMMEDIATE RELEASE
Contact: Naomi Inman
naomi@hazelnuts.com
Tour includes stops to visit OSU Hazelnut Breeding program director Shawn Mehlenbacher, Wayne and Joann Chambers' hazelnut orchard in Albany, Chapin Dehydrators, and Northwest Hazelnut processing...