Original post in Food and Nutrition 
by Sara Haas
While other continents have cultivated hazelnuts for centuries, North America has a relatively young relationship with them. In the mid-1800s, an English...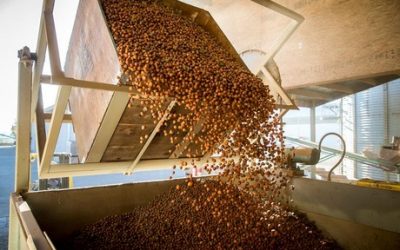 Original post in Fresh Plaza
It's been more than a month since the Oregon hazelnut season wrapped up for the year and growers are still gathering together final numbers. Early figures indicate that...
After the USDA predicted a record hazelnut crop in 2018, yields are coming in short of expectations, according to Oregon processors.
...