Discover the Unrivaled Flavor of Hazelnuts
Wholesale • Bulk • Private Label • Retail • Industrial • Food Service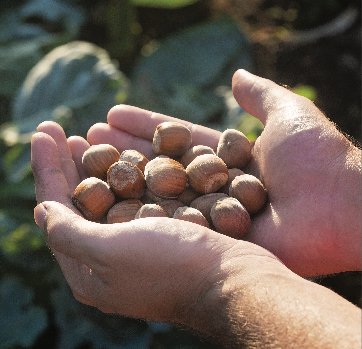 buy U.S. HAZELNUTS FROM THE GREAT NORTHWEST
Imagine what you can create with the unique flavor and texture of Northwest Hazelnuts. Known for farming the world's best hazelnuts, Oregon's fertile Willamette Valley produces 99 percent of the U.S. hazelnut harvest on nearly 1,000 family farms.
Family TRADITION MEETS WORLD-CLASS TECHNOLOGY
Locally and family owned, Northwest Hazelnut Company operates the most modern, efficient, food safe and advanced processing plants in the industry. For more than 25 years, the George family has worked for and with the region's growers to bring premium, Pacific Northwest hazelnuts to an ever-demanding marketplace.
As we've grown to become the U.S. leader in hazelnut processing, we've never lost sight of our mission!
To champion Oregon's hazelnut growers.
To lead in industry innovation.
To lead the industry in food safety, quality and sustainable practices.
EXACTING QUALITY & INNOVATIVE PRODUCT SPECIALIZATION
Northwest Hazelnut Company offers a variety of fresh hazelnut ingredients sought out by the world's top food manufacturers and innovators. With over 14 varieties of locally grown hazelnuts, we will work with your food science department to cater to your precise needs and specifications. Most of our processed hazelnuts are available natural or roasted, and are packaged in 25 lb. boxes and up to one-ton Super Sacks.
Oregon named the hazelnut the Official State Nut in 1989. For more than a century, Willamette Valley growers have carefully cultivated their trees and crafted the traditions that make their harvest special.
The popularity of our celebrated hazelnuts is bringing new growers and varieties to market. By 2024, Oregon's hazelnut orchards will nearly triple in size to 80,000 acres, producing carefully selected varieties for each orchard's microclimate.
For Future Generations & The Earth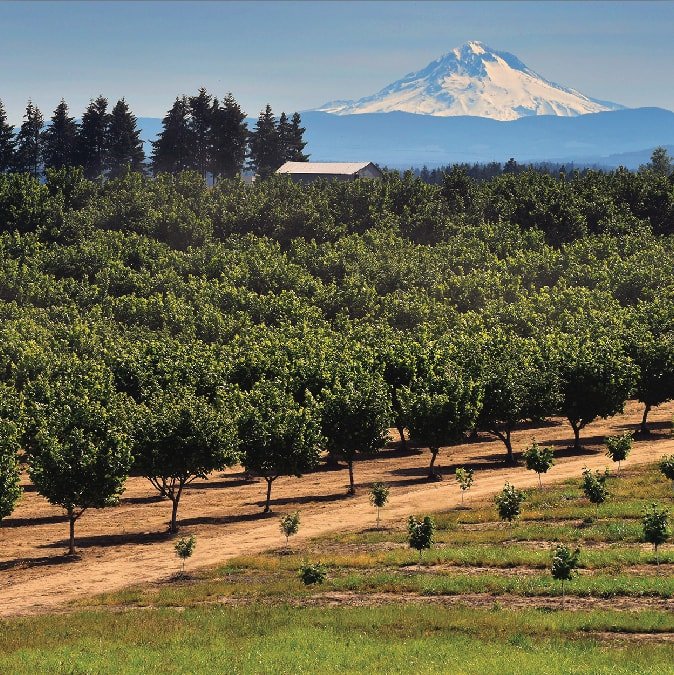 For Future Generations & The Earth
Consumers care about the sustainability of their food. In response, the food industry is looking to adopt more sustainable practices throughout the supply chain. Northwest Hazelnut Company embraced that ideology and turned it into a competitive advantage.
DELICIOUS & NUTRITIOUS
Whether it is paste or praline, inshell, whole kernels, meal, flour, sliced or diced, our flavorful hazelnuts are trending in a variety of new and traditional foods: cookies, candies, cakes and chocolates, cereals, biscotti, breads and pasta, beverages, butters, spreads and more! Bold food visionaries are finding new ways to explore the unrivaled flavor of hazelnuts to elevate their offerings, from sweet to savory!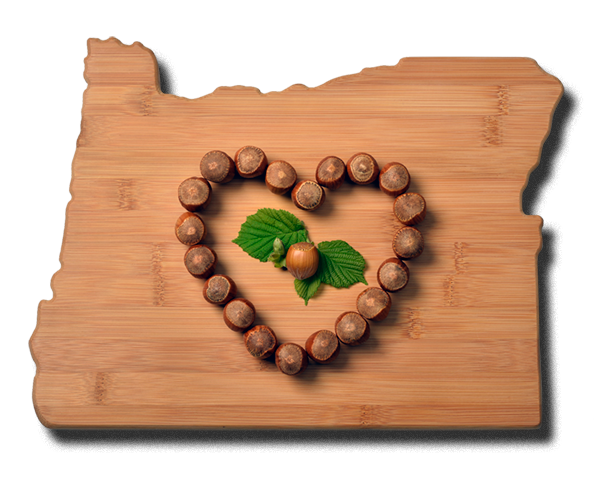 Address:
P.O. Box 276 Hubbard, OR 97032