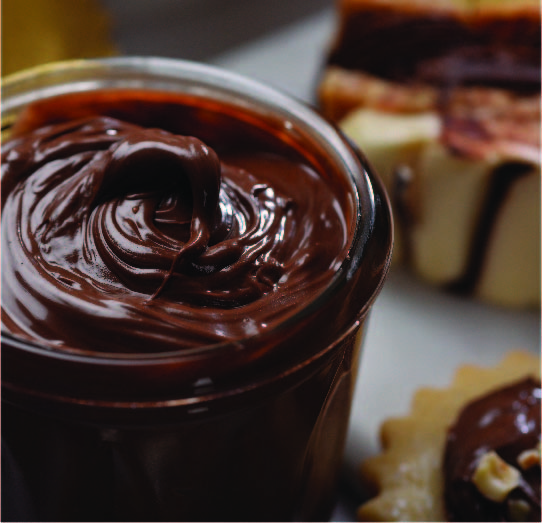 HAZELNUTS ARE TRENDING BIG WITH FOOD INDUSTRY INNOVATORS
Product development executives across the food industry widely recognize the potential for hazelnuts as a trending ingredient in packaged goods – especially among Millennials. Recent consumer preference surveys have shown that consumers are eager to explore the flavor of hazelnuts in new products.
With an increased supply to support growing demand of Oregon hazelnuts, food industry innovators are enthusiastically incorporating the premium and versatile hazelnut into their product lines, positioning them to cater to a wider consumer audience. Whether it is paste or praline, in-shell, whole kernels, meal, flour, sliced or diced, the flavorful Oregon hazelnut is trending in a wide-ranging array of new and traditional foods.
We invite you to explore the possibilities of hazelnuts
Whatever your hazelnut needs are, we have solutions
: With over 14 varieties of locally grown hazelnuts, we will work with your food science department to cater to your precise needs and specifications. All of our processed hazelnuts are available natural or roasted, and packaging varies from 25 lb. boxes to Super Sacks.
All US-grown hazelnuts are non-GMO and Gluten-free.
Reliable supply:
Domestic acreage has nearly tripled over the past decade. Oregon hazelnut orchards are expected to have more than 80,000 acres in mature production by 2024.
US Grown and Sustainable: Hazelnut trees have a low impact on the land and provide environmental benefits. They require less water, sequester more carbon and reduce soil erosion and nitrogen pollution.
 Food Safety Certifications
Click to View Certificates
Consumers Delight in Innovative Use of Hazelnuts

THE VERSATILE HAZELNUT BRINGS OUT THE BEST IN BOTH SWEET AND SAVORY
Bold food visionaries are finding new ways to explore how the unrivaled flavor of hazelnuts elevates their offerings, from sweet to savory.

Hazelnut-Infused Beverages
From hazelnut milk, to beer, wine and liqueurs, innovative manufacturers bring the sweet aroma and distinct richness of hazelnuts to the beverage market in new and exciting ways.
Sweet and Nutritious Pairings
The unrivaled flavor and distinguished character of hazelnuts are world-renowned  for pairing with chocolates, breads, baked goods, pastries, confections and frozen treats. Global demand is driving imaginative and elegant offerings in every category.
Savory Innovations
Capitalizing on the versatile flavor and health benefits of the hazelnut, food innovators are discovering new applications for hazelnuts as a gluten-free flour replacer in pie crusts and pastas. Hazelnuts also make an excellent base for sauces, in addition to a flavor boosting topping or crust on vegetables, seafoods and poultry dishes.
Nut Butters, Spreads, Health Foods and Snacks
The global demand for the flavorful nut is driving innovative and imaginative uses with new market offerings including nut butters and spreads to nutrition bars, health foods and nutrition-boosting snacks.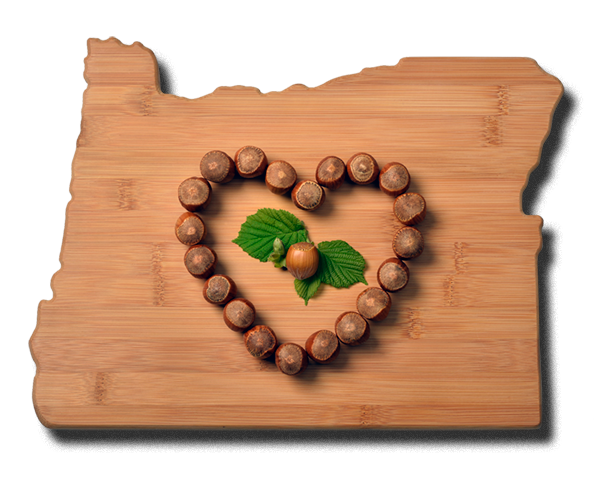 Address:
P.O. Box 276 Hubbard, OR 97032