Hazelnuts have been a favorite of man since prehistoric days. They are considered a symbol of wisdom and knowledge, as well as fecundity and fertility, often featured in wedding traditions throughout Northern Europe. You'll find references to hazelnuts in ancient Greek and Roman writings – the Greek philosopher Theophrastus (372-287 BC) described the benefits of hazelnuts in his works–and in the Bible, where hazelnuts are lauded for their nutritional and healing powers.
Origins
The origins of Oregon's hazelnut legacy started in the little town of Scottsburg in 1856, when English sailor Sam Strickland retired from the Hudson's Bay Company and settled in a small Douglas County community where he planted the first known hazelnut tree in the Pacific Northwest, of the European stock Corylus avellana.
Little did Sam know that more than 160 years later, from that first tree he planted, would blossom an Oregon tradition of producing the world's finest hazelnuts. The Willamette Valley's perfect blend of temperate climate, rich volcanic soils, and waters flowing from the Cascade Mountains, come together to create full-flavored hazelnuts sought throughout the world.
Today
Nearly a half-century after Strickland planted his first tree, George Dorris of Springfield started the state's first commercial orchard with 200 Barcelona trees planted on over 5 acres of land, selling his crop to the venerable Meier and Frank department store to be sold in 10-pound bags to eager and hungry customers. The Dorris Ranch Living History Farm still operates to this day, welcoming thousands of visitors each year to walk through its 13 different hazelnut orchards. From Dorris' nursery stock sprung an estimated 50 percent of all hazelnut trees in production today throughout the Willamette Valley.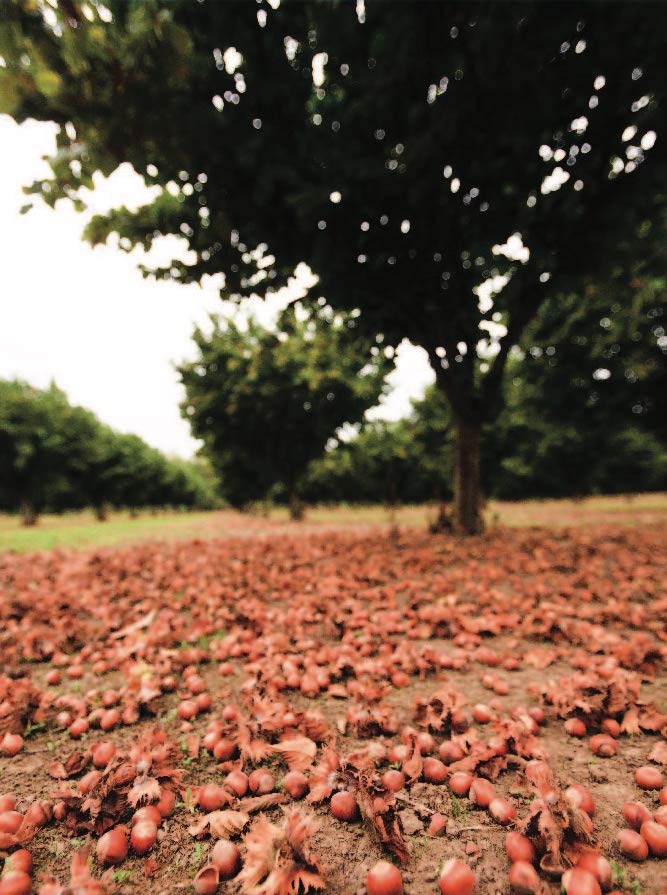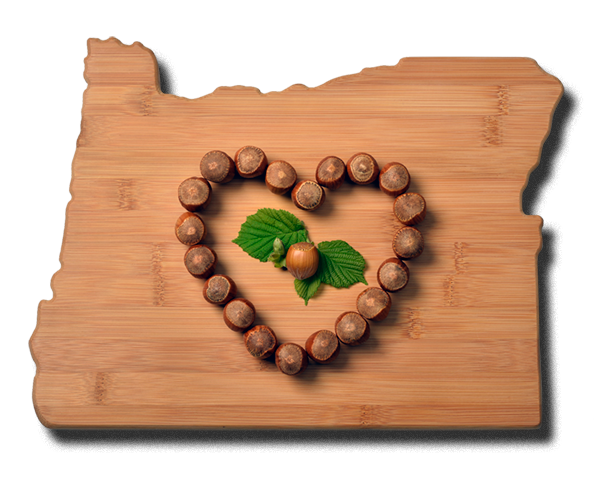 Address:
P.O. Box 276 Hubbard, OR 97032