LEADING A SUSTAINABLE SUPPLY CHAIN
Today's food industry and consumers are increasingly interested in a sustainable supply chain. Northwest Hazelnut Company embraced the future and retooled our Hubbard, Oregon plant to become the world's first 100 percent solar-powered hazelnut processing plant — producing all of its energy onsite from a clean, renewable source.
HAZELNUTS ARE LOW-IMPACT WITH ENVIRONMENTAL BENEFITS
Our industry embodies the ecofriendly vibe for which Oregon is known. Hazelnut trees have a low impact on the land and provide environmental benefits. Not only do they require less water, sequester more carbon, and reduce soil erosion and nitrogen pollution, they also serve as a riparian buffer, filtering harmful chemicals from ground water before it flows into Oregon's streams and rivers. (Source: Arbor Day Foundation)
Hazelnut trees' gentle and enduring footprint translates into an earth-friendly, high bioenergy production value per acre. Hazelnut trees can produce quality nuts for 80-100 years if cared for properly. Once harvested, hazelnuts arrive at our 100% solar-powered processing plant, the first of its kind in the world when it opened in 2017. From planting to processing, our sustainability milestones set the industry standard and ensure an environmentally friendly harvest that allows Willamette Valley orchards to thrive and prosper.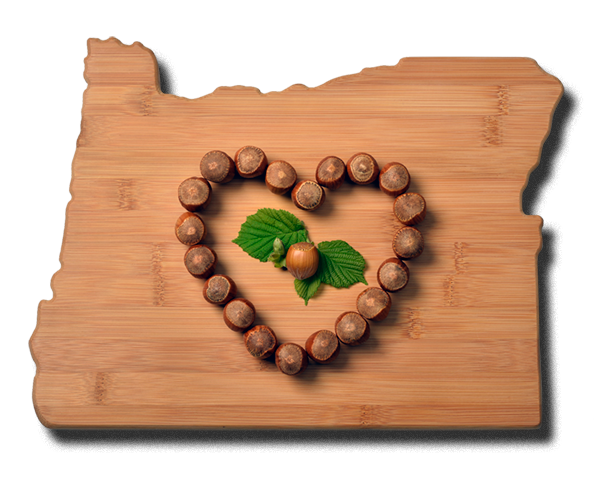 Address:
P.O. Box 276 Hubbard, OR 97032