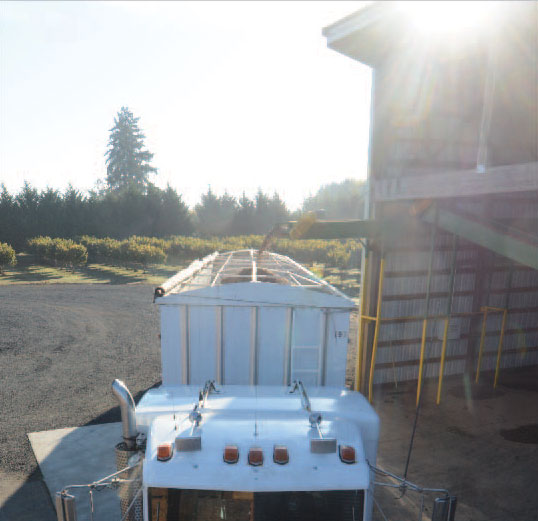 Northwest Hazelnut Company Receiving Stations
Now with 22 receiving stations from Vancouver, B.C. to Lane County, Oregon!
Farm-family owned and operated, we understand your hazelnut operation's needs. With almost 27 years of constant investment into the latest processing technologies, our growers have consistently realized the highest returns in the industry. Please consider delivering your crop to one of our convenient and friendly receiving stations!
Alvadore Receiving Station 
90867 Railroad Street
Alvadore, OR 9409
Aurora Receiving Station (BD)
19988 Hwy 99E
Aurora, OR 97032
Bush's Fernview Farms (BD)
90612 Territorial Hwy
Junction City, OR 97448
Chapin Dehydrating (BD)
Bruce & Velan Chapin
2161 Waconda Road NE
Gervais, OR 97026
Christenson Receiving Station (BD)
12545 SE Kimsey Road
Dayton, OR 97114
Fraser Valley Hazelnuts
6678 Sumas Prairie Road
Chilliwack, BC V2R 4K1
Golden Tree Farms (BD)
15195 NE Ribbon Ridge Road
Newberg, OR 97132
Gingerich Farms
Verne Gingerich
29995 S. Elisha Road
Canby, OR 97013
Gnome Hazelnut Factory (BD)
7505 Windsor Island Road
Salem, OR 97303
Greenberry Hazelnuts
27500 Llewellyn Road
Corvallis, OR 97333
Jack Scott Dryers (BD)
1769 Franklin Street
Lebanon, OR 97355
JRW Farms
38640 Robinson Drive
Scio, OR 97374
Kauer Farms (BD)
7325 SE Amity Dayton Hwy
Amity, OR 97101
Kropf Farms (BD)
24305 Powerline Road
Harrisburg, OR 97446
Kirk & Sons Hazelnuts
4205 Wigrich Road
Independence, OR 97351
Lingo Lane Receiving Station
28814 Lingo Lane
Junction City, OR 97448
Mid Valley Ag Dryers (BD)
7550 65th Avenue NE
Brooks, OR 97309
Miller Dehydrator
256 Bethel Drive
Eugene, OR 97402
North Valley Orchards
11706 SW Springhill Road
Gaston, OR 97119
Pierce Receiving
24175 NE Dayton Avenue
Newberg, OR 97132
Ropp Seed & Mfg. Company
35531 Kennel Road SE
Albany, OR 97322
Sinn Hazelnut Farms Inc. (BD)
6331 Brush Creek Drive NE
Silverton, OR 97381
(BD) "Bulk Deliveries" accepted. Please call ahead.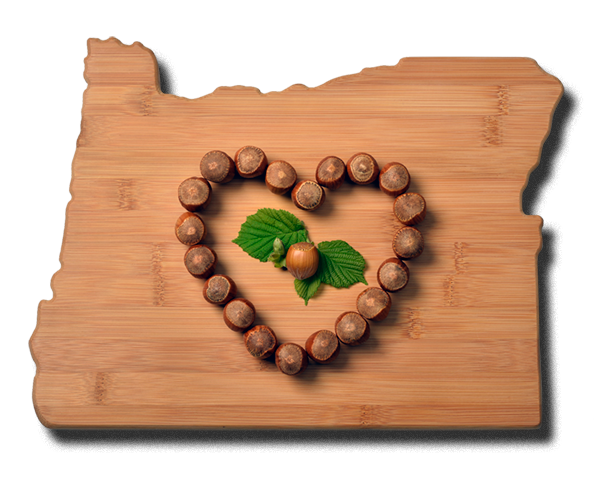 Address:
P.O. Box 276 Hubbard, OR 97032