Original post in Bloomberg Radio
Larry George, CEO, George Packing Company, joined Doug Krizner and Tom Mackenzie on Daybreak Asia. He explains the impact the...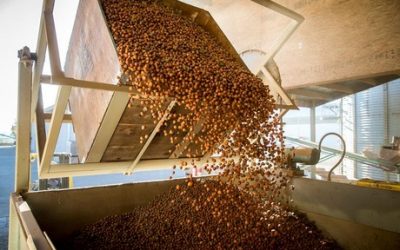 Original post in Fresh Plaza
September 12, 2019
Research conducted by various groups in the United States indicate that hazelnut consumption is increasing. Consumer attitudes toward hazelnuts are evolving, with people increasingly...
Original post at CBSnews.com
The rich chocolate-hazelnut creation, known to the world as Nutella, has been a staple for generations of local cooks. Seth Doane of CBS visited the Langhe region of Piedmont,...